Men's Ministry
We'd love to help you navigate the many different jobs that God calls men to. We want to help encourage you as you seek to live out your faith in your homes, relationships, and workplaces.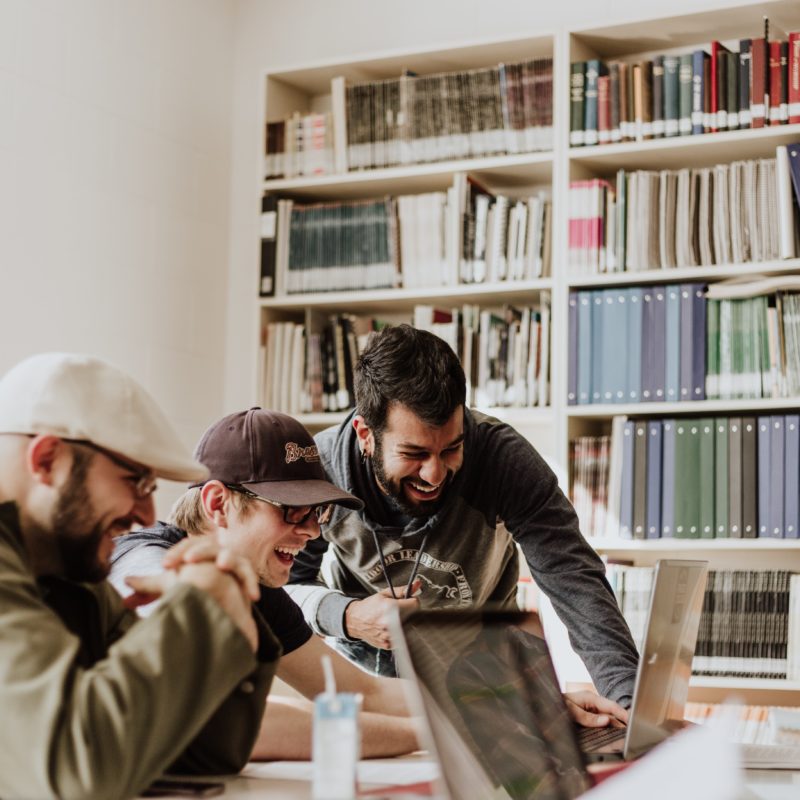 Man Up!
What does it mean to "man up?" The expression is often used at a time when a person is called to show courage or be brave in the face of adversity. How can you live out a courageous faith? All men are invited to text "manup" to 797979 to receive weekly texts from Pastor Justin, challenging you to grow in your faith and become the man God has called you to be. Our Man Up Bible study meets Wednesdays at 6:30 am at the Savory Grill Restaurant. Questions? Contact Pastor Justin at jkrupsky@trinityutica.com.
"As iron sharpens iron, so one man sharpens another." -Proverbs 27:17 If you're ready to become the leader you were designed to be in a community of men who sharpen each other, we have dynamic Bible studies just for you.
Band of Brothers meets on Saturdays at 9:00-10:00 am in the Lecture Hall. Contact Dave Sheldon at if you have any questions.
Men's Monday Night Football Bible Study meets at 7:30 pm every Monday at The Hamlin Pub (Private Room) at 48929 Hayes Road, Shelby Twp. Please contact Rick Raichle at 248-766-1168 / raichle@sbcglobal.net for any questions or information.
Men's Man Up Bible Study meets at 6:30 am every Wednesday at the Savory Grill Restaurant just north of Trinity. Please contact Pastor Justin.
Warrior Dads meets throughout the school year.  For the latest Warrior Dads Breakfast information, please click here.
Men's Ministry Volunteer Opportunities
There are multiple roles in this growing ministry area for men, including leading groups and special event opportunities.
Check back soon for more men's events!