Men's Ministry
We'd love to help you navigate the many different jobs that God calls men to. We want to help encourage you as you seek to live out your faith in your homes, relationships, and workplaces.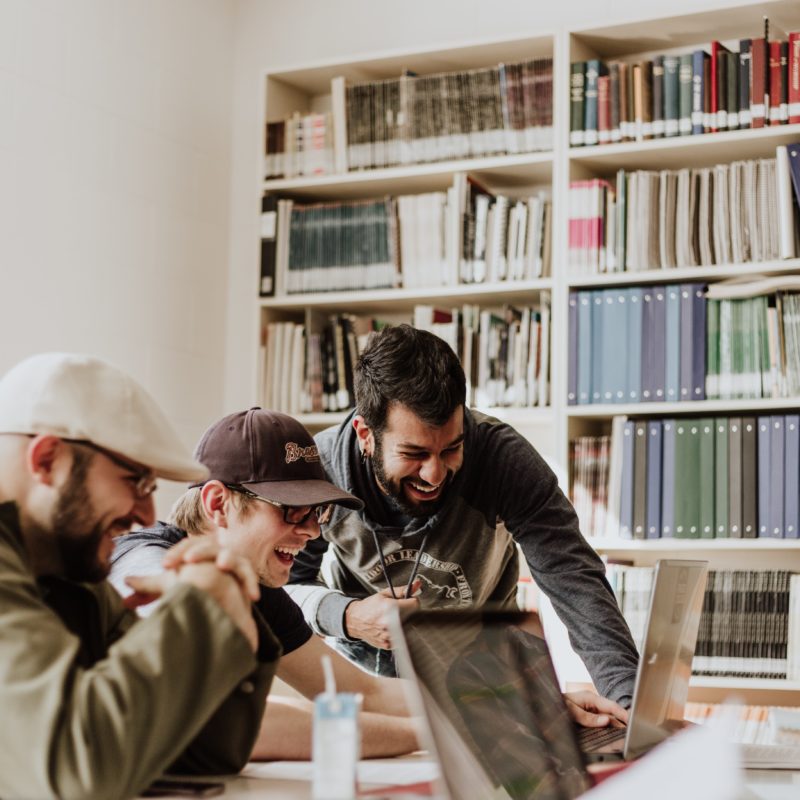 Campfire & Cornhole Tournament
Trinity's Men's Ministry is hosting a Campfire and Cornhole Tournament at 36 Mile Rd & Dequindre Rd on Saturday, October 14, 2023 from 6:00pm-10 pm. Pizza and water will be provided.  All men (ages 10 and up) are invited! Click here for more information and to register for the event!
Warrior Dads Breakfast
Warrior Dads and their children are invited to Warrior Dads Breakfast on October 25, 2023 in the Fellowship Hall! Doors open at 8:00am – enter through the main north entrance.  Breakfast will be served between 8:00am-8:15am. Pastor Justin will lead the devotional time. The event will end at 8:30am.  All Trinity students who attend will receive a "Free Comfy Clothes Day" pass for an upcoming day. Click here for registration, which is preferred, but not required, to attend.
Wild Game Dinner
You're invited for a tasty wild game dinner provided by Country Smokehouse on Saturday, January 27. Look for ticket sales beginning Thanksgiving weekend. More info to come.
The Stand: Breakfast Gathering for R.E.A.L. Men
You won't want to miss this great event on Saturday, February 24 from 8 am – noon in the gym. More info to come.
Men's Retreat: R.E.A.L. Men
You won't want to miss this life changing retreat filled with fellowship and high-impact speakers late Friday, April 12 through Saturday, April 13. Details will come.
Warrior Dads Breakfast on Wednesday, April 24.
R.E.A.L. Men Golf Outing 
Save the date for Saturday, May 18. Watch for more info.
Man Up!
What does it mean to "man up?" The expression is often used at a time when a person is called to show courage or be brave in the face of adversity. How can you live out a courageous faith? All men are invited to text "manup" to 586.731.4490 to receive weekly texts from Pastor Justin, challenging you to grow in your faith and become the man God has called you to be. Contact Pastor Justin at jkrupsky@trinityutica.com.
"As iron sharpens iron, so one man sharpens another." -Proverbs 27:17 If you're ready to become the leader you were designed to be in a community of men who sharpen each other, we have dynamic Bible studies just for you.
Band of Brothers meets on the 2nd and 4th Saturdays at 9:00-10:00 am in the Lecture Hall. Contact Dave Sheldon if you have any questions.
Man Up meets on Wednesday nights at 7 pm in the Youth Room in September, January, March, and June. Contact Pastor Justin.
Monday Night Bible Study meets at 7:30 pm in a private room at Hamlin Pub during the NFL season. Contact Rick Raichle.
Savory Grill Bible Study meets at 6:30 am every Wednesday at the Savory Grill Restaurant just north of Trinity. Please contact Mike McGrady.
Warrior Dads meets throughout the school year.  For the latest Warrior Dads Breakfast information, please click here.
Men's Sports Opportunities
Men's Ministry Volunteer Opportunities
There are multiple roles in this growing ministry area for men, including leading groups and special event opportunities.
Men on a Mission
Make a difference by getting involved in the Casas por Christo mission. We are planning a mission trip for October 2024. Prayerfully consider getting involved!
Men's Connect Groups
If you would like to start a men's fellowship group centered around a common interest like cars, backyard games, cards, sports, etc. please contact Pastor Justin Krupsky to get started.