Stephen Ministry
Providing help, hope, and healing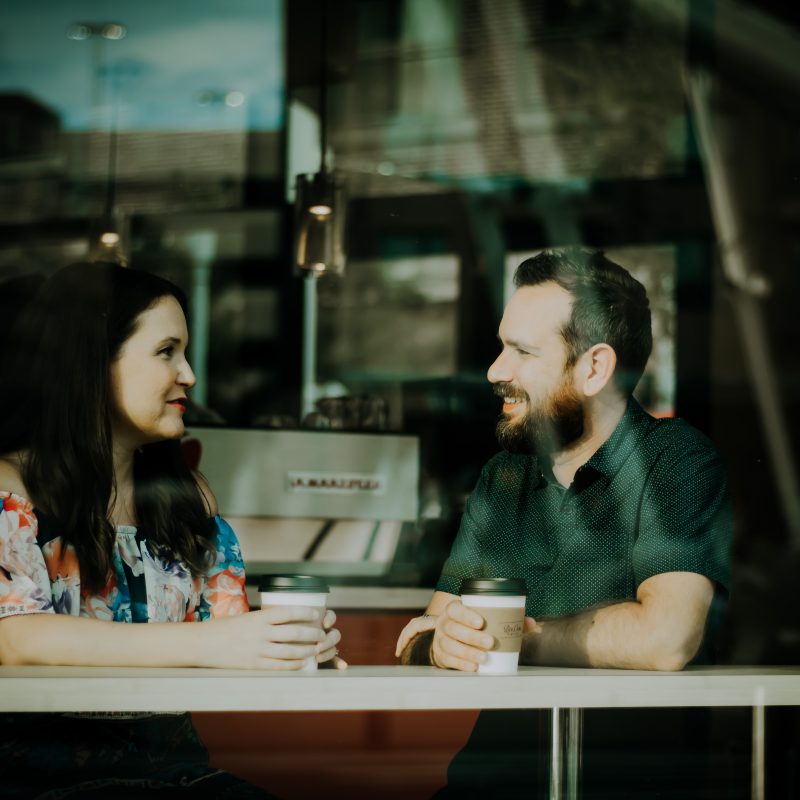 WE ARE HERE FOR YOU
Is life more than you can handle alone right now? Is your health, your attitude, or your relationships suffering? Are you adjusting to a new job, change in marital status, a serious illness, the death of a loved one, or a recent move? Would you like to have someone in your life who will listen, understand and really care? Everyone goes through difficult times. But having someone who can listen unconditionally can help you get through the confusion, stress, or loneliness that you may be experiencing. A Stephen Minister is there for you, to walk alongside you on your journey.
A Stephen Minister Is...
Someone who walks beside a person who is hurting.
A caring, Christian friend who takes the time to really listen and not judge, who cares, prays, supports, and encourages.
A lay person who has received over 50 hours of concentrated training in how to provide distinctively Christian care in a completely confidential manner.
Someone who will respect your personal background and religious affiliation, whether you are active or not.
A congregation member with gifts for caregiving who was carefully selected to serve in this role.
Someone who will "be there" for his or her care receiver, meeting faithfully for about an hour each week, for as long as there's a need.
Stephen Ministers Care For People Facing Tough Times
We all experience challenges in life– times when we could benefit from the support of a caring Christian friend.  Stephen Ministers are ready to provide the emotional and spiritual care we need when faced with a crisis or difficulty such as:
Loss of a loved one
Hospitalization
Divorce or separation
Loneliness or discouragement
Spiritual crisis
Unemployment or a job crisis
A terminal illness
Aging
Birth, adoption, miscarriage, or infertility
A chronic illness
Relocation
Recovery after an accident or disaster
And many more
What Can I Do?
You play an important role in our Stephen Ministry. Here's what you can do:
Pray for God to bring hope and healing to hurting people through our Stephen Ministry.
Accept care from a Stephen Minister during your time of need. God doesn't expect you to bear  your burdens alone.
Tell a friend, neighbor, coworker, or relative who is hurting about our Stephen Ministry.
If you are a good listener and a compassionate person, prayerfully consider becoming a Stephen Minister.
THE BLESSINGS OF STEPHEN MINISTRY
Stephen Ministry multiplies blessings throughout the church and community. Congregations carry out Christ's commandment to "Love one another as I have loved you" (John 15:12 RSV) in a powerful and practical way. Pastors have a team of gifted, trained, and committed lay caregivers ready to minister to hurting people. Laypeople nurture and use their gifts in meaningful ministry, growing spiritually as they serve others. People who are hurting have a caring Christian presence to provide emotional and spiritual support. In short, Stephen Ministry helps carry out the mission of the church.
RESOURCE LIBRARY
Please check out our library to find out more information about resources provided in our local community on aging, caregivers, housing, transportation, and more!
HOW DOES IT WORK?
A person—either you, a relative, or friend is hurting and in need of Christian care. Potential care receivers first meet with Pastor Chad, who assesses their needs for care and matches them with a Stephen Minister. The caring relationship lasts for as long as the need persists. Please contact Pastor Chad if you would like to be matched with a Stephen Minister or if you are interested in becoming one.